Parade of All the Feels says: "If feelings now present as facts, don't get caught off guard."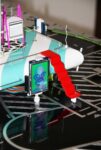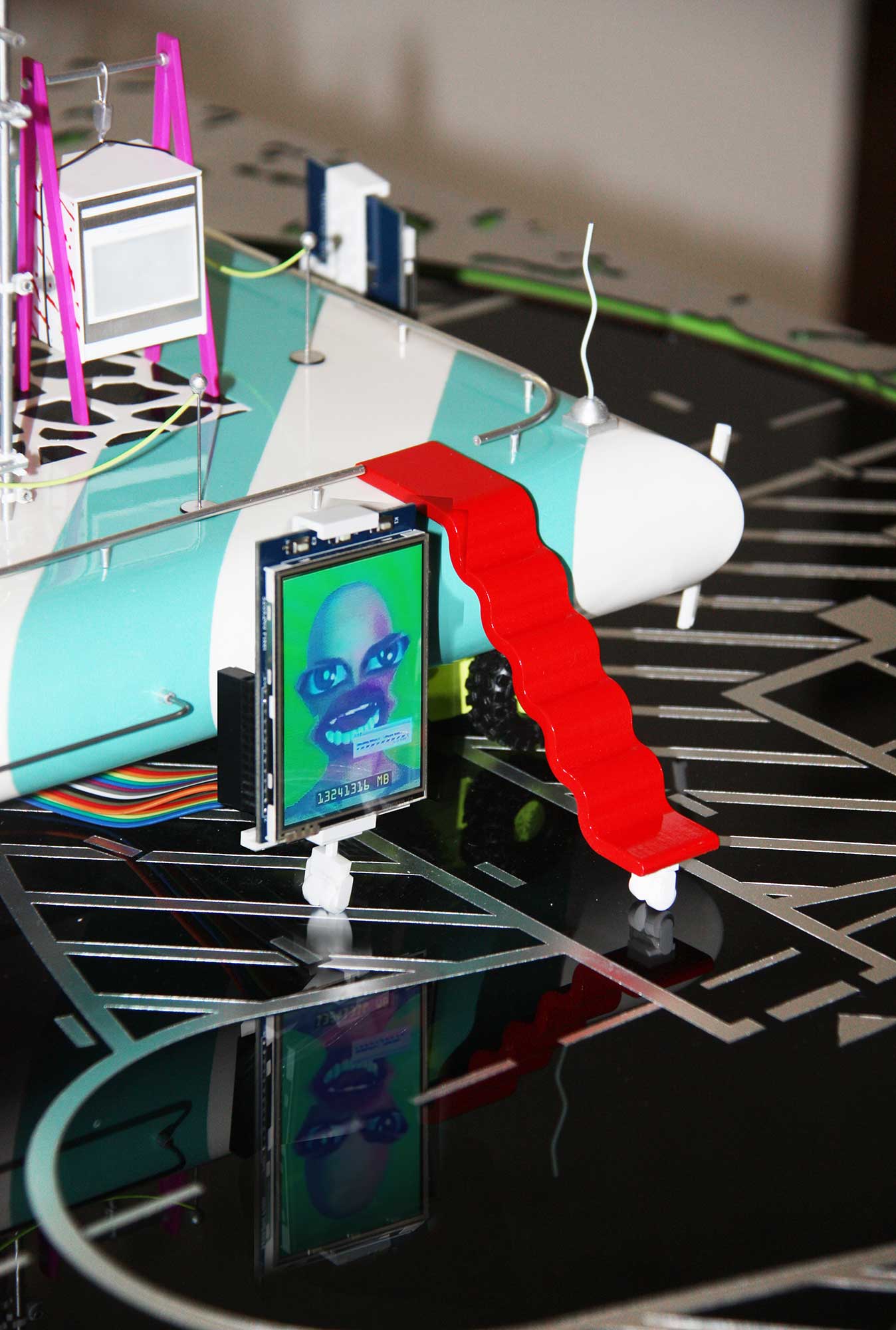 GTA21
Date
2021
Category
Installation
Location
Museum of Contemporary Art of Toronto (MOCA)
MOCA's inaugural Greater Toronto Art Triennial in 2021 (GTA21) was curated by November Paynter, Daisy Desrosiers, and Rui Mateus Amaral. The show's curatorial team invited Common Accounts to produce a new sculptural installation launching from their simultaneous development of the FOMO-Stock series of parade float vehicles for Perspecta 54: Atopia.
Here, both/and is the feeling. Floats and vessels and gadgets and wheels have hit the pavement—digital and otherwise. These are the engines that drive us and the gears with which we steer. The great online is the great outdoors, as you well know. The world has doubled, tripled, multiplied by the explosion of pixels, portals, and platforms. Where there are clicks and bytes, there are also bricks and mortar.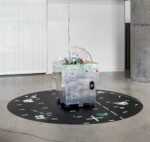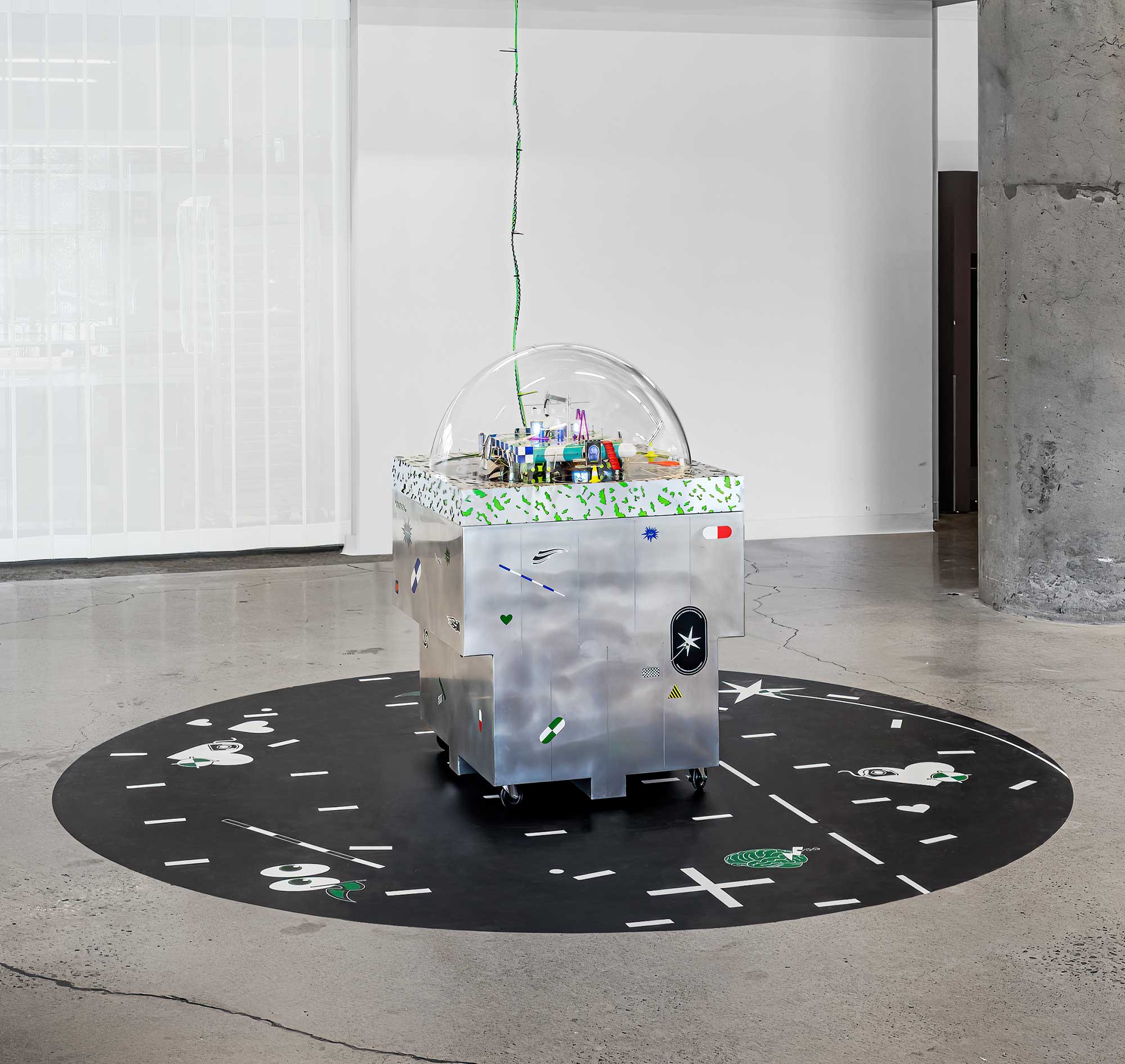 Parade of All the Feels takes the form of an architectural model of a parade float. Parades have been a motif in the work of Common Accounts as they observe cities through massive spectacles and public situations. This installation responds to the contemporary perception of feelings as facts. It troubles this condition by musing on tactics to contest the power and evade the gaze of technologically enhanced surveillance in daily life. It is part of a more extensive series of floats, including A Parade of Healthy Oceans, Solar Anxiety, Cancelled Personalities and Uncomfortable Memes. Equipped with miniature video screens, lights and encased in an acrylic dome, Parade of All the Feels considers the niche ecosystems that form a society of radically independent pluralities, and positions public ceremonies like parades as pragmatic tools for city-building.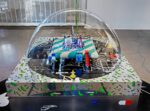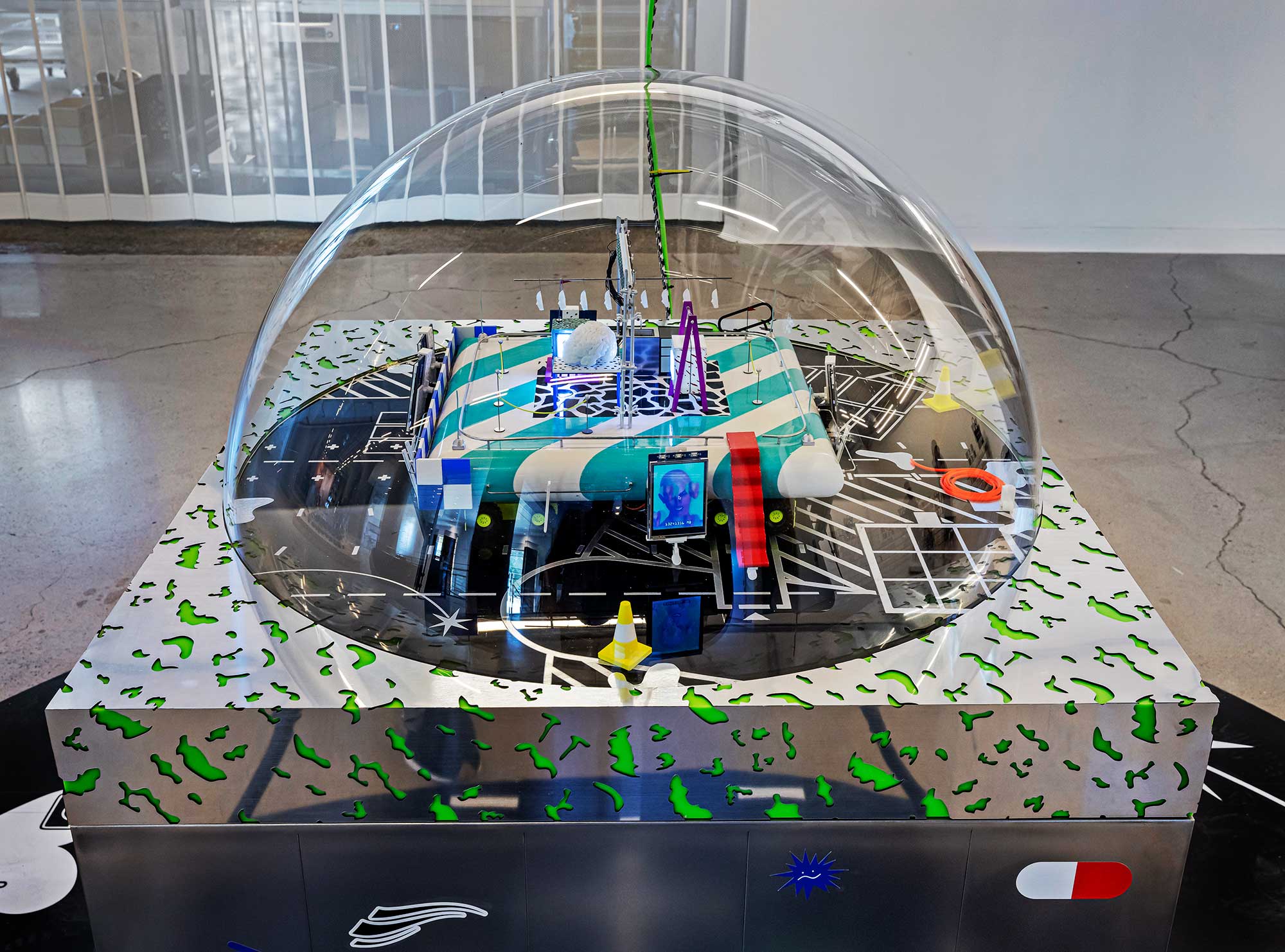 This newly commissioned work builds on Common Accounts ambition to offer a glimpse both five seconds into the future and into the rearview mirror of the immediate past.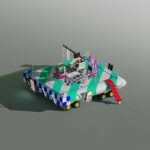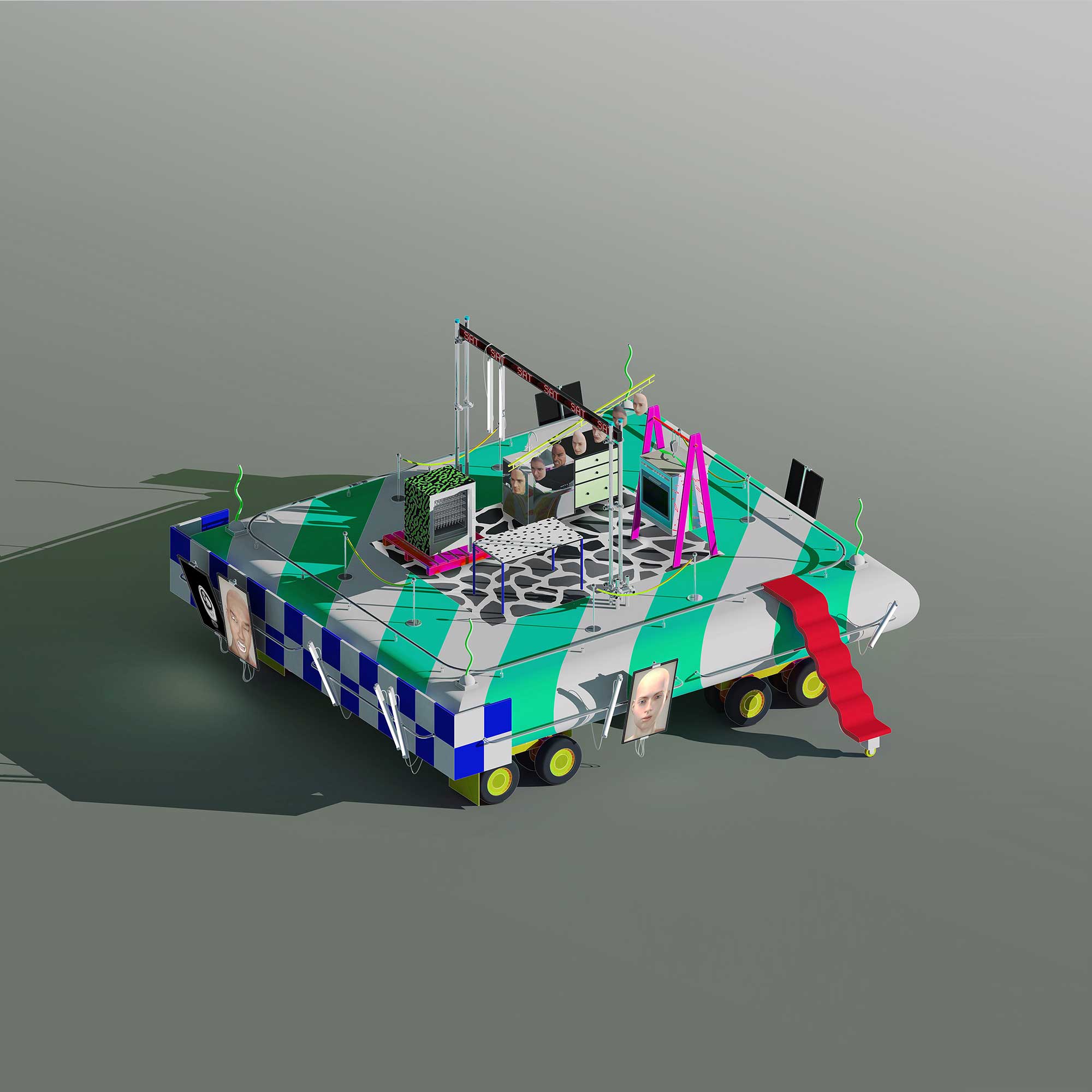 Design:
Common Accounts
Commissioned by:
Museum of Contemporary Art of Toronto
Also Commissioned by:
Yale University, Perspecta Journal
Fabrication:
CTRL-X, McWood, Walsh Plastics
AR:
Mingus New
Sponsored by:
Acción Cultural Española (AC/E)
Photos by:
Toni Hafkenscheid